M/Y Myeerah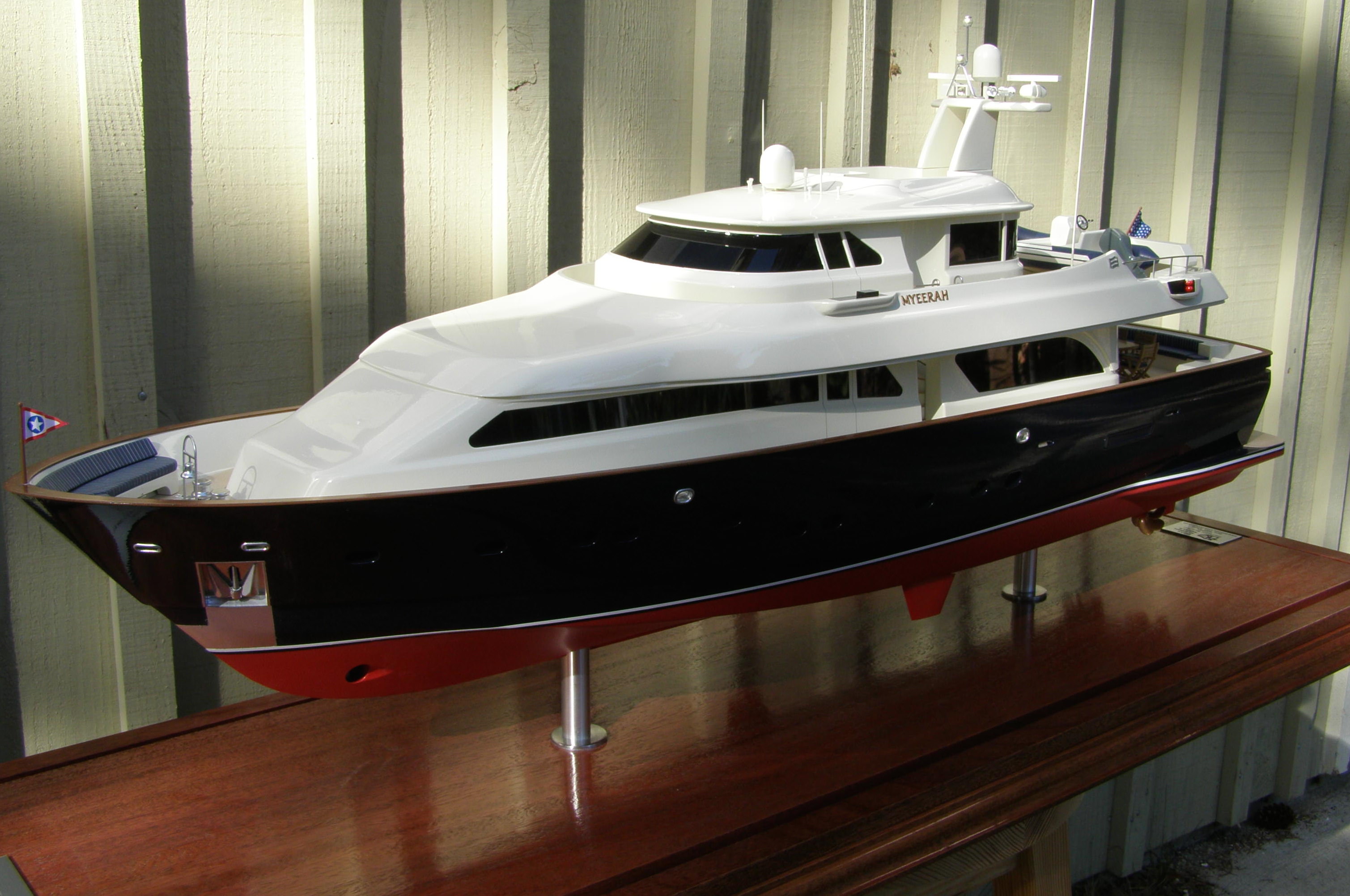 M/Y Meerah Model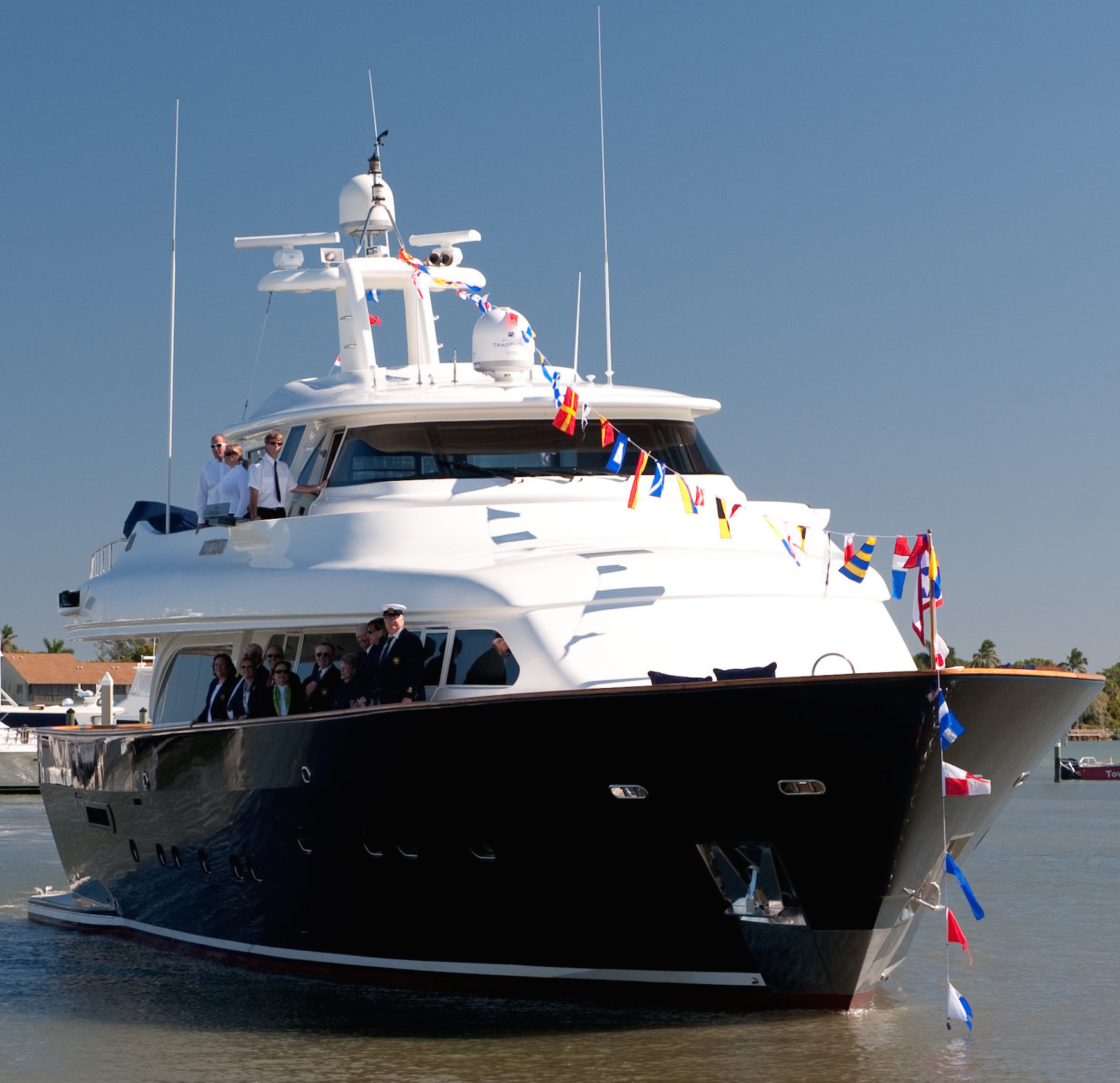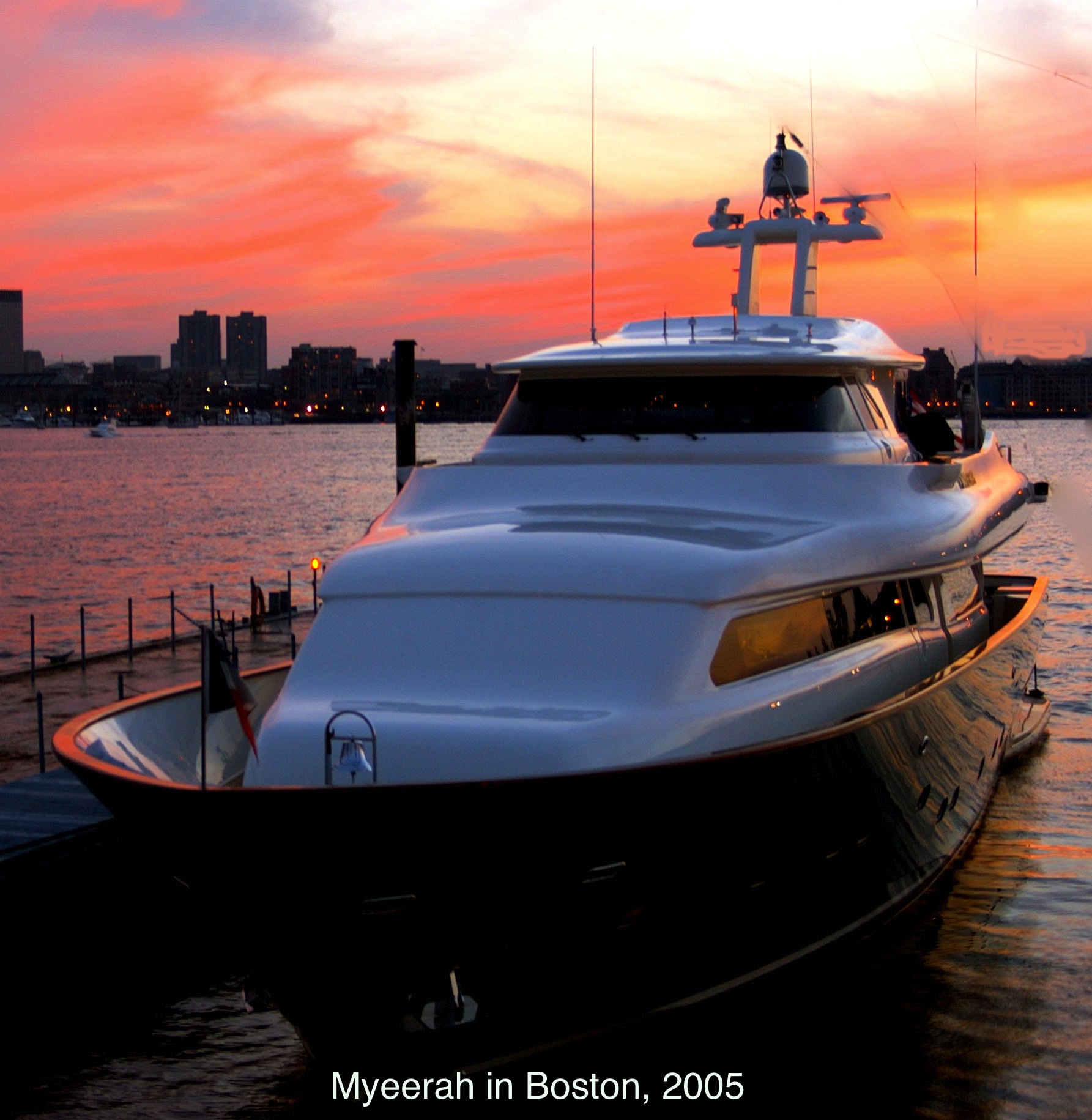 M/Y Myeerah, 2010 M/Y Myeerah, 2005
M/Y Myeerah ("Motor Yacht My-EAR-uh"), built at the Ferretti shipyard in Pesaro, Italy, was launched in the summer of 2000. She is hull #1 in Ferretti Custom Line Division's 27m Navetta series. After constructing hull #2, Ferretti lengthened the Navetta line from 27.45 meters (90' 6") to 30 meters (101 feet), leaving other dimensions unchanged. Myeerah is classed as a small super yacht. (What IS a Yacht?} She has a displacement of 204,000 pounds and tonnage of 157 gross tons. (Displacement vs.Tonnage)
She was originally owned by a family in Florence, Italy, and initially named BACS (an acronym formed from the first initials of the names of the owners' four children). In September 2001 she visited the Bahamas and the United States. BACS was featured in the the March, 2002, issue of ShowBoats International and exhibited in the 2002 Miami Boat Show.
BACS was purchased by Myeerah LLC of Newport, Rhode Island in 2002, then renamed. Myeerah's home port is Newport, RI. She cruises the northeastern coast of the U.S. in the summer. In the winter she cruises in the Gulf of Mexico, the Florida Keys, the Bahamas, and the Caribbean. She accommodates eight guests comfortably, with a maximum of ten guests. Cruising at 12-13 knots, using 55 gallons of diesel fuel per hour at cruising speed, she has a full-time crew of three: a captain/engineer, a first mate, and a second mate/chef.
Myeerah is USCG-approved for charter on the East coast of the United States, the Gulf of Mexico, the Bahamas and the Caribbean.
Links to Additional Information
Photos
last updated: March 21, 2015